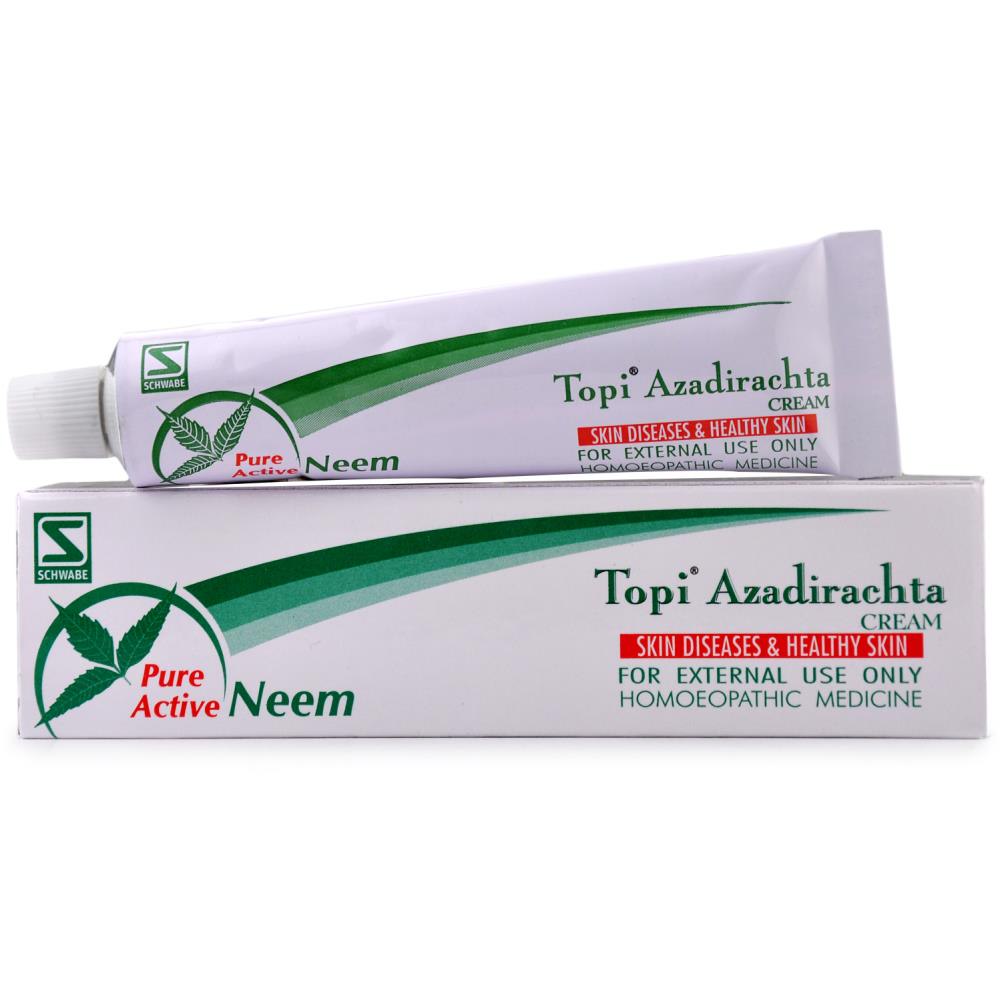 Willmar Schwabe India Topi Azadirachta Cream (25g) : Relieves Boils, Ulcers, Itching Eczema, Scabies,Rash
Weight
37 (gms)
Dimensions
13.5, 2.4, and 3.5 centimeters
About Topi Azadirachta Cream
helpful for conditions affecting the skin, including boils, ulcers, itching, eczema, scabies, burning, and abnormal pigmentation.
Content of Topi Azadirachta Cream
10% of the mother tincture, which is made from the bark and has an alcohol content of 57–61%, is found in Topi Azadirachta cream, which also contains all of the ingredients.
Direction of use of Topi Azadirachta Cream
Dosage: Apply Topi Azadirachta as follows unless otherwise directed:
It is a soft cream that can be used in conjunction with the oral medication Azadirachta indica 1x or another prescribed medication. It should be applied thinly to the affected skin areas two to three times daily and gently massaged in.
Side effects: no adverse effects that are recognized.
Contra-indications: Patients who are known to be allergic to Azadirachta indica shouldn't use the cream.
Interactions: The Topi Azadirachta plant has no known interactions with other products.
Terms and Conditions
Before purchasing this medication, we have assumed that you sought medical advice and are not using it for self-medication.
Attributes
Brand
Dr. Willmar Schwabe India
Remedy Type
Homeopathic
Country of Origin
India
Form Factor
Cream
Price
₹ 70