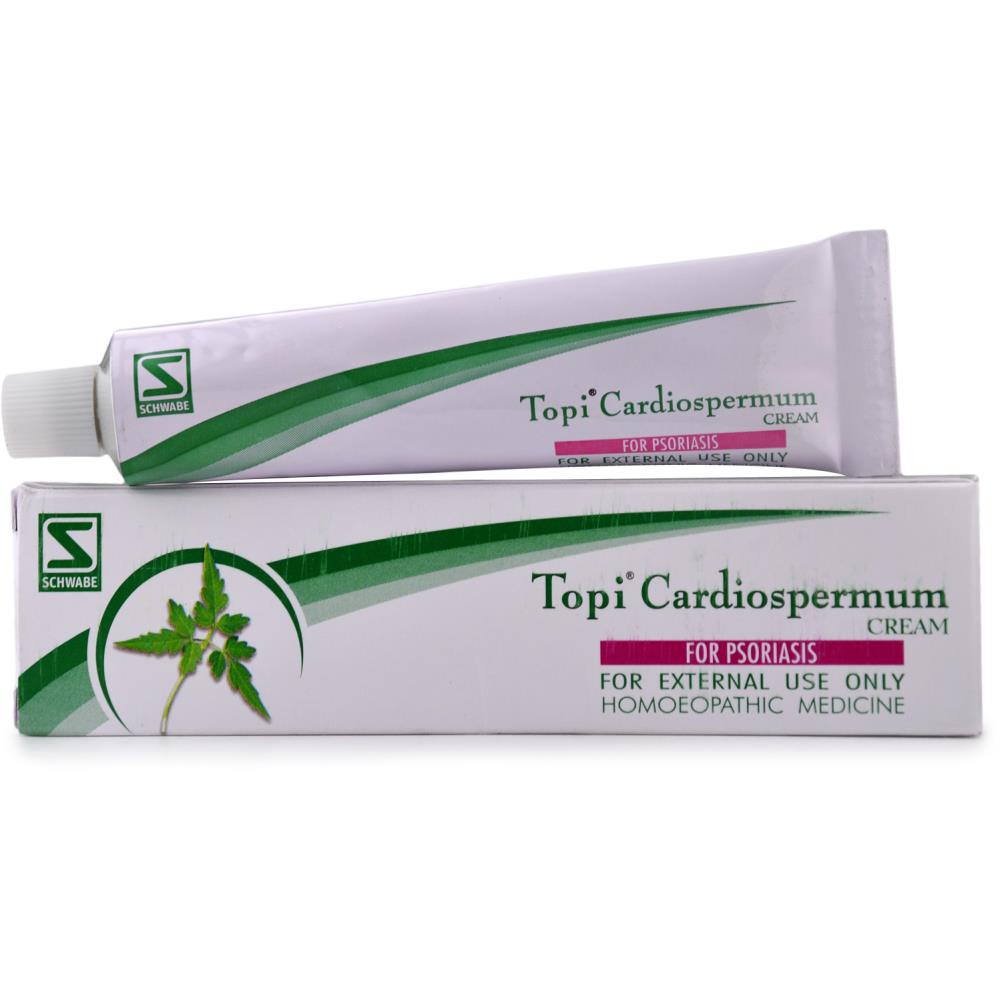 Willmar Schwabe India Topi Cardiospermum Cream (25g) : Helps in Psoriasis,Thick Red Flaky Skin, White Patches, Itching
Weight
37 (gms)
Dimensions
13.5, 2.4, and 3.5 centimeters
About Topi Cardiospermum Cream
for psoriasis signs and symptoms like eczema and/or thick, red skin with flaky, silver-white patches or scales.
The extra skin cells in psoriasis cause scales and red patches that can be itchy and occasionally painful and can appear on your elbows, knees, scalp, back, face, palms, and feet, among other places on your body.
Content of Topi Cardiospermum Cream
10% of the mother tincture of Cardiospermum helicacabum can be found in Topi Cardiosperm.
Direction of use of Topi Cardiospermum Cream
Dosage: Topi Cardiospermum can be used concurrently with Topi® Berberis and other oral medications. It is applied to the affected skin areas two to three times daily, unless otherwise directed, by applying a layer and gently rubbing.
Side effects: no adverse effects that are recognized.
Contra-indications: Patients with known Cardiospermum hypersensitivity should not use the cream.
Interactions: Topi Cardiospermum and other products do not appear to interact with one another.
Terms and Conditions
Before purchasing this medication, we have assumed that you sought medical advice and are not using it for self-medication.
Attributes
Brand
Dr. Willmar Schwabe India
Remedy Type
Homeopathic
Country of Origin
India
Form Factor
Cream
Price
₹ 70