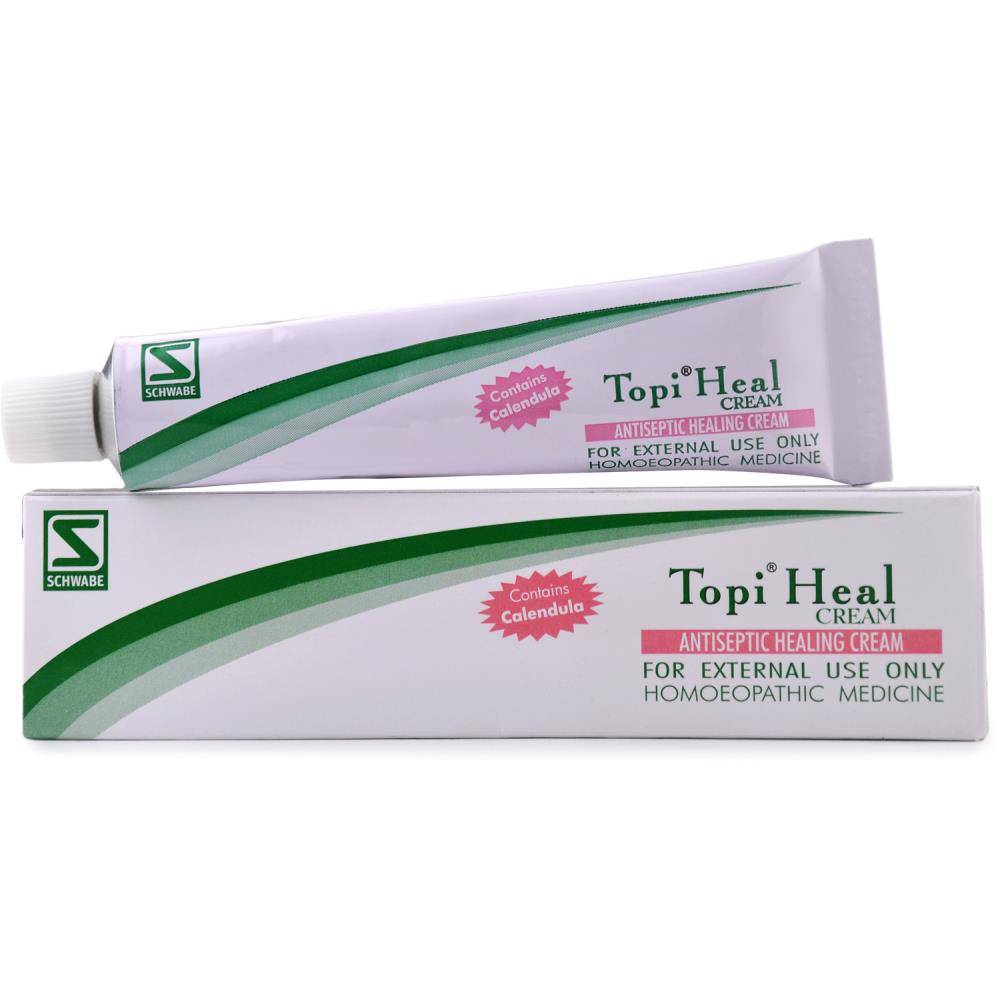 Willmar Schwabe India Topi Heal Cream (25g) : Helps in Wounds, Cuts, Sore Nipples, Nappy Rash, Bed Sores, Boils
Also known as
Cream for healing
Properties
37 (gms)
Dimensions
13.5, 2.4, and 3.5 centimeters
About Topi Heal Cream
cream that fights infection
prevents minor cuts from bleeding
prevents the spread of infection
minimizes pain and conceals varicose veins
Effective as an external treatment for bed sores
Composition of Topi Heal Cream
Calendula officinalis Q 3% w/w: When used locally, it is a remarkable healer that can treat superficial burns, scalds, ulcers, and open wounds as well as parts that won't mend.
Echinacea angustifolia Q 3% w/w: Carbuncles, boils that recur, piles, pustules, limb pain, insect bites, and plant toxins can all cause irritation.
Millefolium Q 6% w/w: Wounds that bleed easily and the surrounding area becomes congested from wounds and ulcers.
q.s. excipients
Direction of use of Topi Heal Cream
Dosage: In the absence of a prescription, Topi Heal should be administered as follows:
The affected areas should be cleaned and dried before using the cream 1–3 times per day.
Side effects: When using the cream, allergic skin reactions may occasionally occur.
Contra-indications: Patients with a history of hypersensitivity to members of the millefolium, calendula, or echinacea families should not use this product.
Interactions: Topi Heal is known not to interact with other products.
Terms and Conditions
Before purchasing this medication, we have assumed that you sought medical advice and are not using it for self-medication.
Attributes
Brand
Dr. Willmar Schwabe India
Remedy Type
Homeopathic
Country of Origin
India
Form Factor
Cream
Price
₹ 75