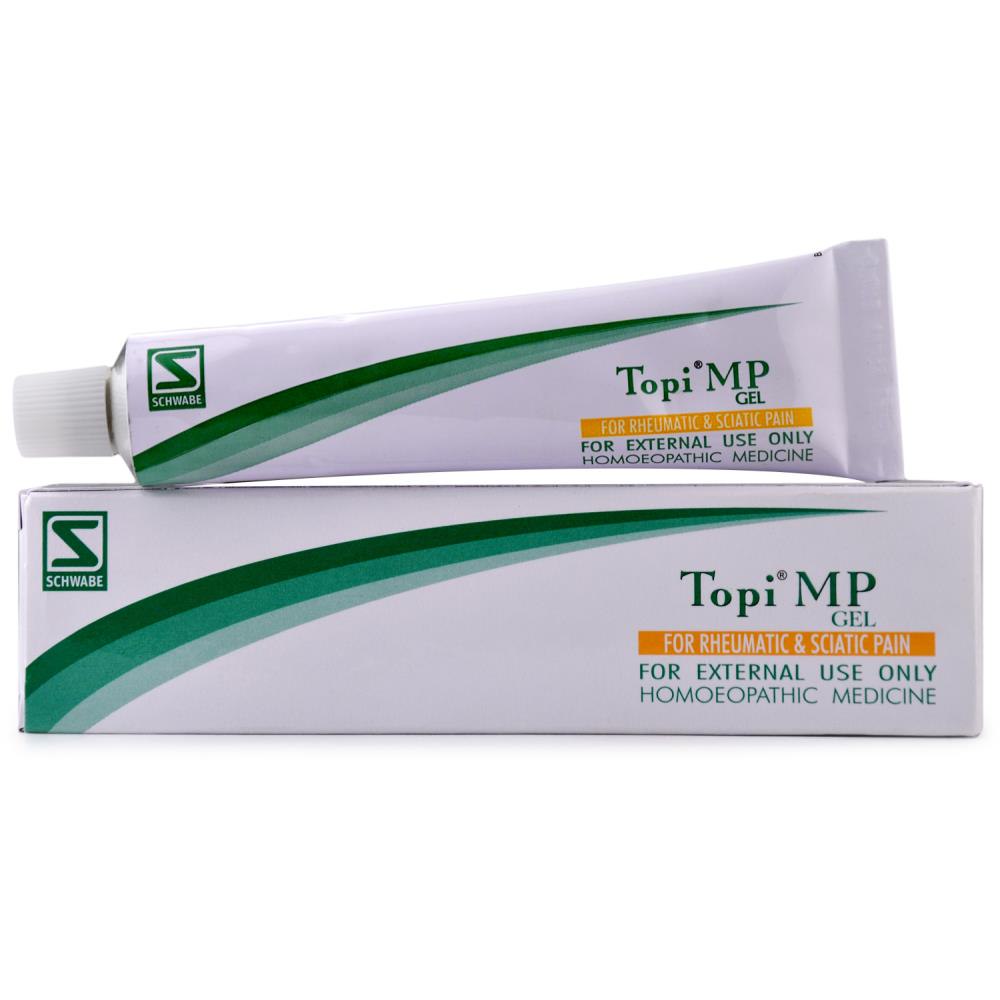 Willmar Schwabe India Topi Mp Gel (25g) : Relieves Multiple Joint Pain, Sciatica, Back & Neck Pain, Stiff Joint
Also known as
Mp gel, topi
Properties
37 (gms)
Dimensions
13.5, 2.4, and 3.5 centimeters
About Topi Mp Gel
To relieve sciatica and rheumatic pain
acts to reduce inflammation
assists damaged tissue in healing
helps joints move more freely
a mixture that is advised globally
Composition of Topi Mp Gel
Symphytum officinale Q 10% w/w: It appears to have a particular effect on the joints, bone inflammation, and the early union of fractured bones.
Rhus toxicodendron 2x 10% w/w: Joint complaints that start in the winter, such as those brought on by sprains, stress, and getting wet from perspiration.
Ledum palustre Q 5% w/w: Small joints, hot, pale, throbbing, swollen ankles, and painful soles that are difficult to step on.
q.s. excipients
Direction of use of Topi Mp Gel
Dosage: Topi MP should be applied in the manner described below, unless otherwise directed:
Application of a thin layer of the gel to the troubled areas, followed by a light massaging motion, should be done two to three times per day.
The careful avoidance of any contact with mucous membranes and open wounds is advised.
Side effects: Due to the alcohol content, frequent applications could result in skin irritations and dryness. In rare instances, using the Topi MP could cause allergic skin reactions.
Contra-indications: Patients with a history of poison ivy (Sumac) hypersensitivity should not use this product.
Interactions: Topi MP and other products do not interact, as far as is known.
Terms and Conditions
Before purchasing this medication, we have assumed that you sought medical advice and are not using it for self-medication.
Attributes
Brand
Dr. Willmar Schwabe India
Remedy Type
Homeopathic
Country of Origin
India
Form Factor
Gel
Price
₹ 75