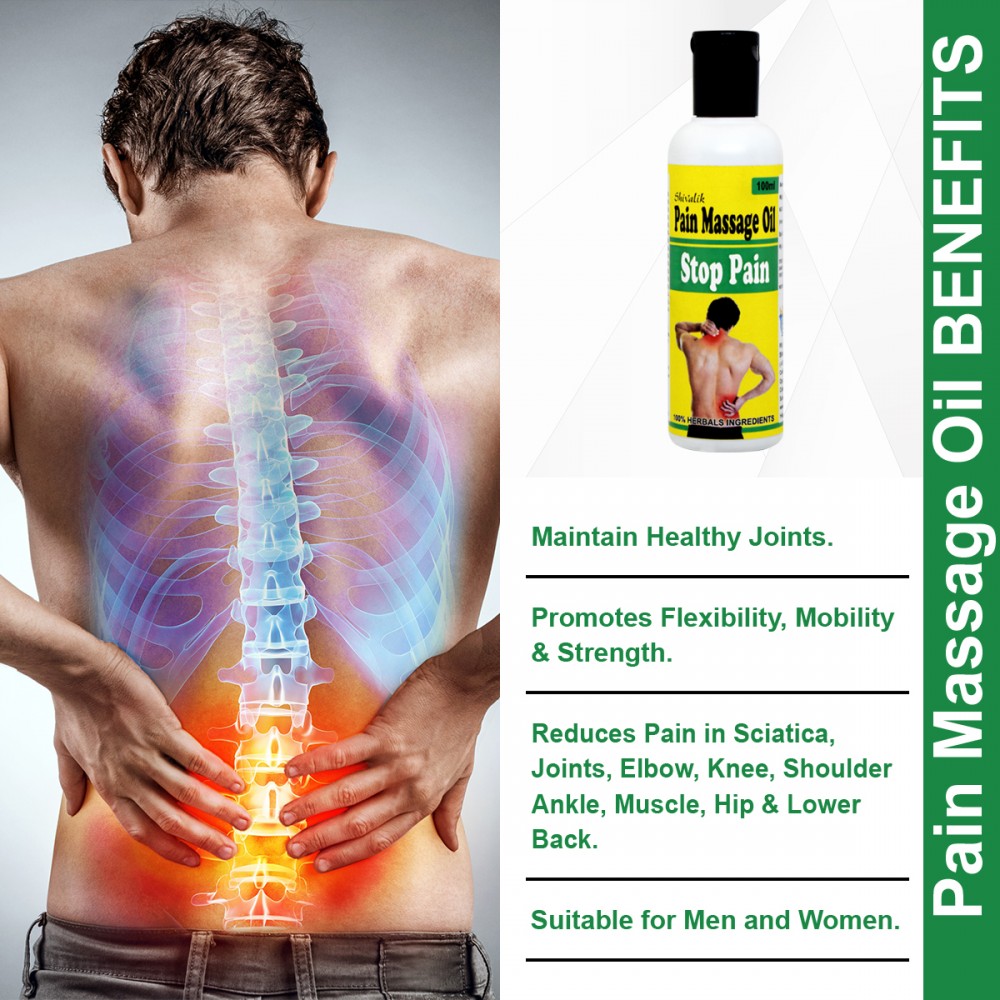 Shivalik Pain Massage Oil 100 Ml Oil – Special For Joint Pain, Arthritis, Rheumatism, All Type Pain
Oil Massage for Pain
A BREAKTHRU INTO ARTHRITIS
The word "arthritis," which literally translates from the Greek words "athron" for joint and "itis" for inflammation, refers to a disease that causes swelling, pain, and stiffness in the bones. It also causes severe pain in the affected joints and stops the movement of the affected muscles.
It is excellent in treating Arthritis, Joints, Lumbar, and Sciatic Pains. Shivalik Pain massage oil is a perfect combination of anti-inflammatory & pain-relieving herbs, and it is regarded as one of the best natural osteoarthritis treatments. It helps lubricate the joints, stimulate the rebuilding of degenerated cartilage, increases blood circulation, blocks the toxic enzymes that degrade the cartilage, and strengthens your body's natural repair mechanisms.
Pros of the product:
An exclusive blend of more than a dozen organic ingredients for joint health is included in Formula for Joints, which can:
helps connective tissue remain healthy.
joint protection against deterioration brought on by aging.
increases strength, flexibility, and mobility while reducing uncomfortable arthritis inflammation.
reduces joint, muscle, hip, lumbar, sciatica, and elbow, knee, ankle, and shoulder pain.
Both men and women can benefit from maintaining healthy joints.
For Best Results: Use Shivalik Pain Massage Oil along with Rheumacure Capsules, which are manufactured by a GMP, HALAL, HACCP, ISO 9001:2015, and ISO 22000:2005 certified company.
Attributes
Brand
Shivalik Herbals
Container Type
Bottle Packing.
Shelf Life
3 years date for manufacturing.
Remedy Type
Ayurvedic
Country of Origin
India
Form Factor
Oil
Price
₹ 570