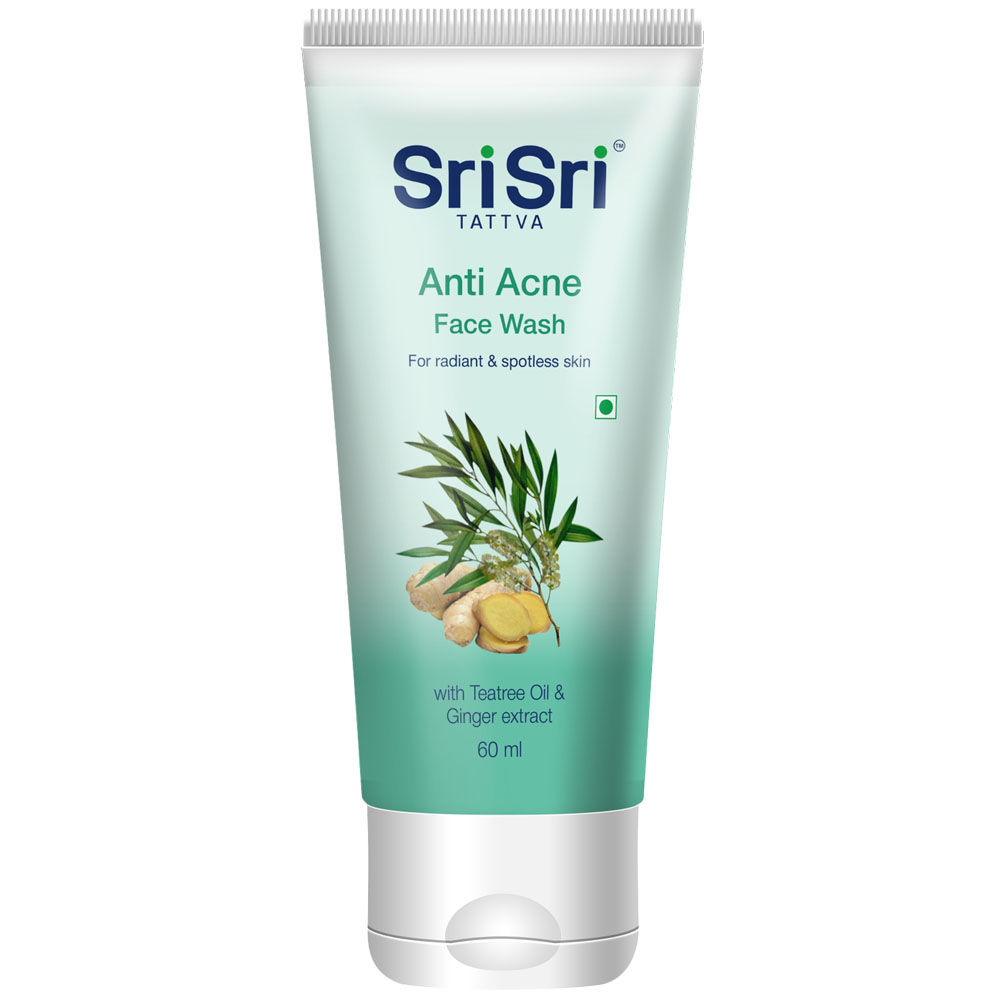 Sri Sri Tattva Anti-Acne Face Wash, 60ml
The specially formulated composition of Sri Sri Tattva Anti Acne Face Wash with a precious blend of Teatree Oil, Ginger and Grape seed extract removes dirt and excess oil and unclogs pores, letting your skin breathe freely. Tea tree oil has a very effective anti-microbial action that fights skin infection, Ginger and Grape seed remove dirt and grime.
Only for use outside the home.
Direction for Use: Avoid contact with eyes while using a sufficient amount of this natural product, which comes in a variety of colors. Store it away from direct sunlight in a dry place at room temperature.
About Us: Our flagship products, such as Ojasvita (Health Drink), Sudanta (Herbal) Toothpaste, Cow's Pure Ghee, Honey, our certified range of Organic Products, and ready-to-eat snacks, are extremely well-liked and are part of our ongoing commitment to promoting health and wellness in every household.
Attributes
Brand
Sri Sri Tattva
Container Type
Tube
Shelf Life
37 Months
Remedy Type
Ayurvedic, Organic
Country of Origin
India
Suitable For
Veg / Vegetarian
Price
₹ 70