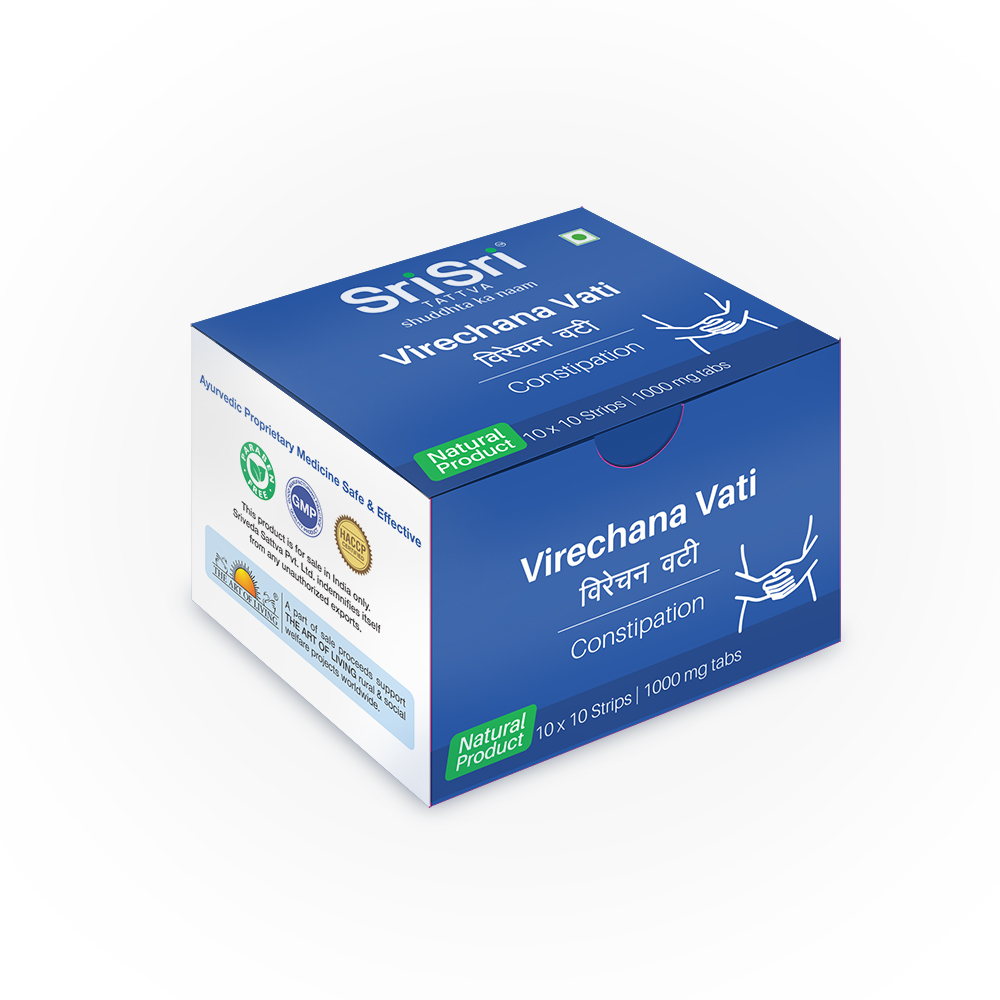 Sri Sri Tattva Virechana Vati 1000mg
Virechana Vati: To combat this constipation, Sri Sri Tattva's Virechana vati can be used as a remedy to get rid of constipation without any negative effects. Constipation leads to many different complications, some of which may flare up to some life-disturbing disease conditions like hemorrhoids/anal fissure.
About Us: Our flagship products, such as Ojasvita (Health Drink), Sudanta (Herbal) Toothpaste, Cow's Pure Ghee, Honey, our certified range of Organic Products, and ready-to-eat snacks, are extremely well-liked and are part of our ongoing commitment to promoting health and wellness in every household.
Attributes
Brand
Sri Sri Tattva
Container Type
Jar
Shelf Life
37 Months
Remedy Type
Ayurvedic, Organic
Country of Origin
India
Form Factor
Tablet
Suitable For
Veg / Vegetarian
Price
₹ 400