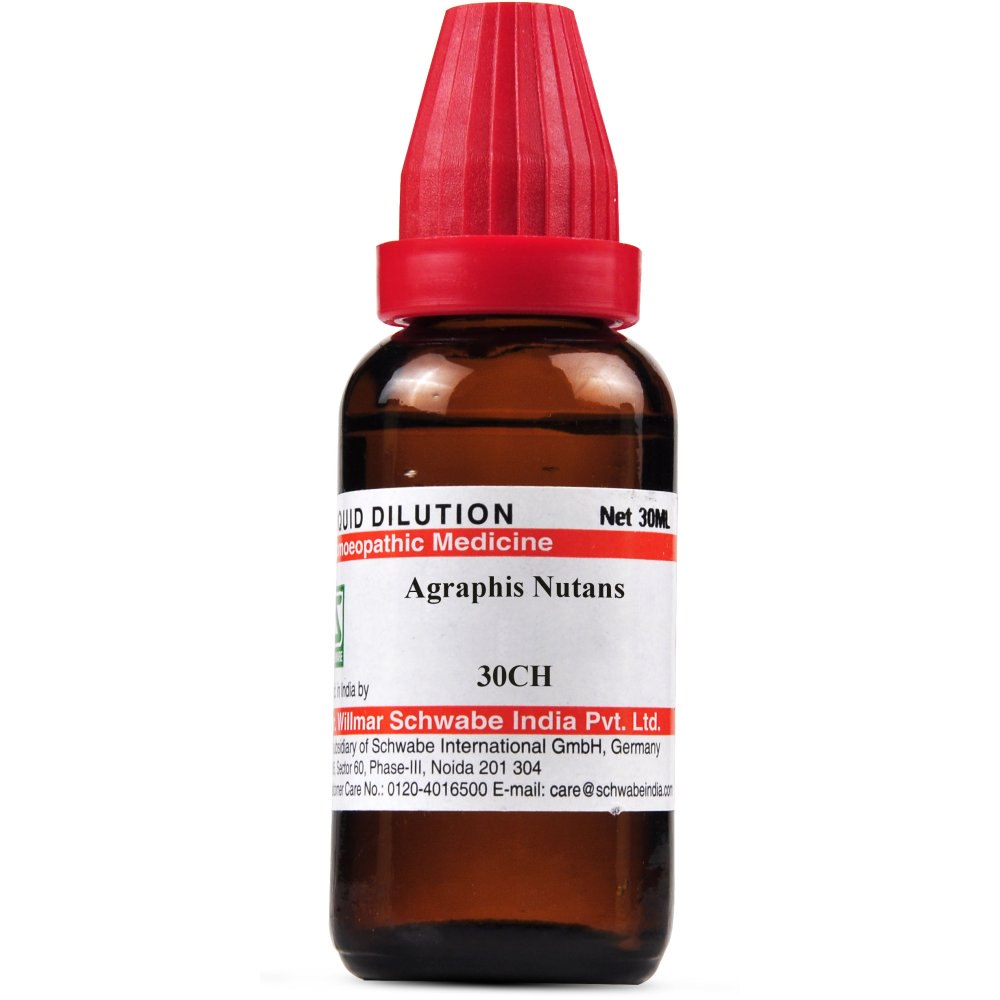 Willmar Schwabe India Agraphis Nutans 30 CH (30ml) : For Adenoids, Catarrh, Deafness, Diarrhoea
Also known as
Argyris Nut
Properties
75 (gms)
Dimensions
3 x 3 x 9 centimeters
Willmar Schwabe Agraphis nutans
Common Names: Wild hyacinth, bluebell, scilla nutans, and tincture of young plant and growing shoots.
Causes & Symptoms for Willmar Schwabe Agraphis nutans
Dr. Cooper introduced several treatments, including agraphis.
Agraphis nutans resembles catarrhal conditions and shares characteristics with lilies.
Agraphis nutans is used to treat throat deafness as well as nasal obstruction, particularly from adenoids.
The root of the nose is affected by Agraphis nutans' action.
It is similar to Silica in Agraphis nutans and also represents the chill caused by cold winds.
The most effective treatment for adenoids is agraphis nutans.
Mucous diarrhoea caused by a suppressed cold is relieved by Agraphis nutans.
Relations
Compare: Squil., All-c., All-s., etc.
Side effects of Willmar Schwabe Agraphis nutans
Such negative effects don't exist.
However, it is important to take all medications according to the instructions.
Dosage and rules while taking Willmar Schwabe Agraphis nutans
Three times per day, mix five drops in a half cup of water.
The globules can also be used as medicine; take them as directed by your doctor, usually three times per day.
We advise you to use medical advice when taking.
Terms and Conditions
Homeopathic medicines have a variety of uses and are prescribed based on symptom similarity; it is assumed that you have sought medical advice before purchasing this medication and are not self-medicating.
Attributes
Brand
Dr. Willmar Schwabe India
Remedy Type
Homeopathic
Country of Origin
India
Homeo Forms
Dilution
Potency
30 CH / 30CH
Price
₹ 90