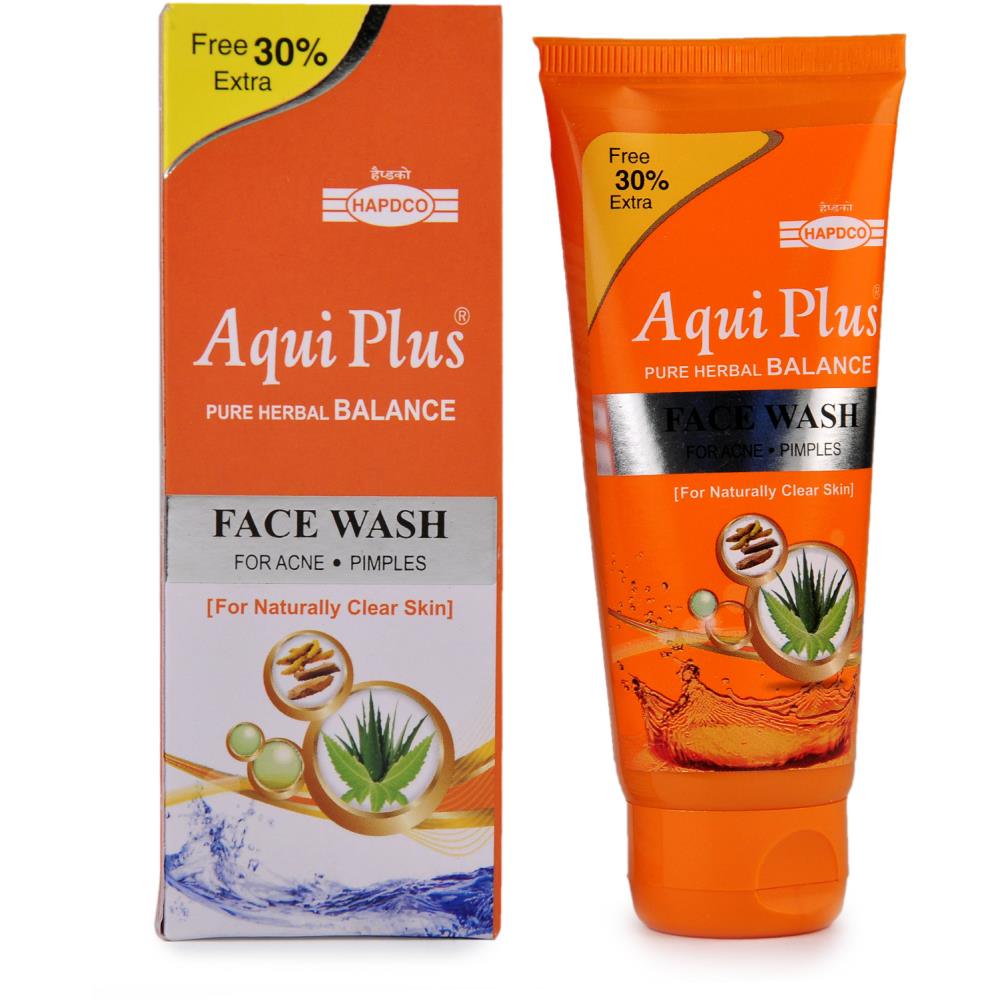 Hapdco Aqui Plus Face Wash (50ml) : Anti Acne Face Wash for Deep Cleansing, Oily and Acne Prone Skin
Dimensions
Dimensions: 5 x 3.5 x 14 centimeters
Hapdco Aqui Plus Face Wash
Indications of Hapdco Aqui Plus Face Wash
This face wash, which is perfect for morning and evening use because it is enriched with the goodness of natural herbs, is a great deep cleanser to get rid of excess melanin from your skin and restore its natural tone by removing any uneven skin tone and lowering melanin content.
Other Indications of Hapdco Aqui Plus Face Wash
For pimples, blackheads, facial pitting and scarring, unhealthy skin, and acne, Hapdco Aqui Plus Cream is advised.
This anti-acne cream complies with all requirements and provides a long-lasting, unaffected result.
If the skin is dark or has scars from acne or another condition, it is used in every instance.
It is moisturizing and anti-inflammatory.
As it significantly speeds up skin healing, soothes, and softening, it is also helpful for dry or damaged skin.
It has antiseptic properties naturally.
Direction of usage of Hapdco Aqui Plus Face Wash
For best results, wash your face twice daily using this face wash.
Attributes
Brand
Hapdco
Remedy Type
Homeopathic
Country of Origin
India
Price
₹ 95