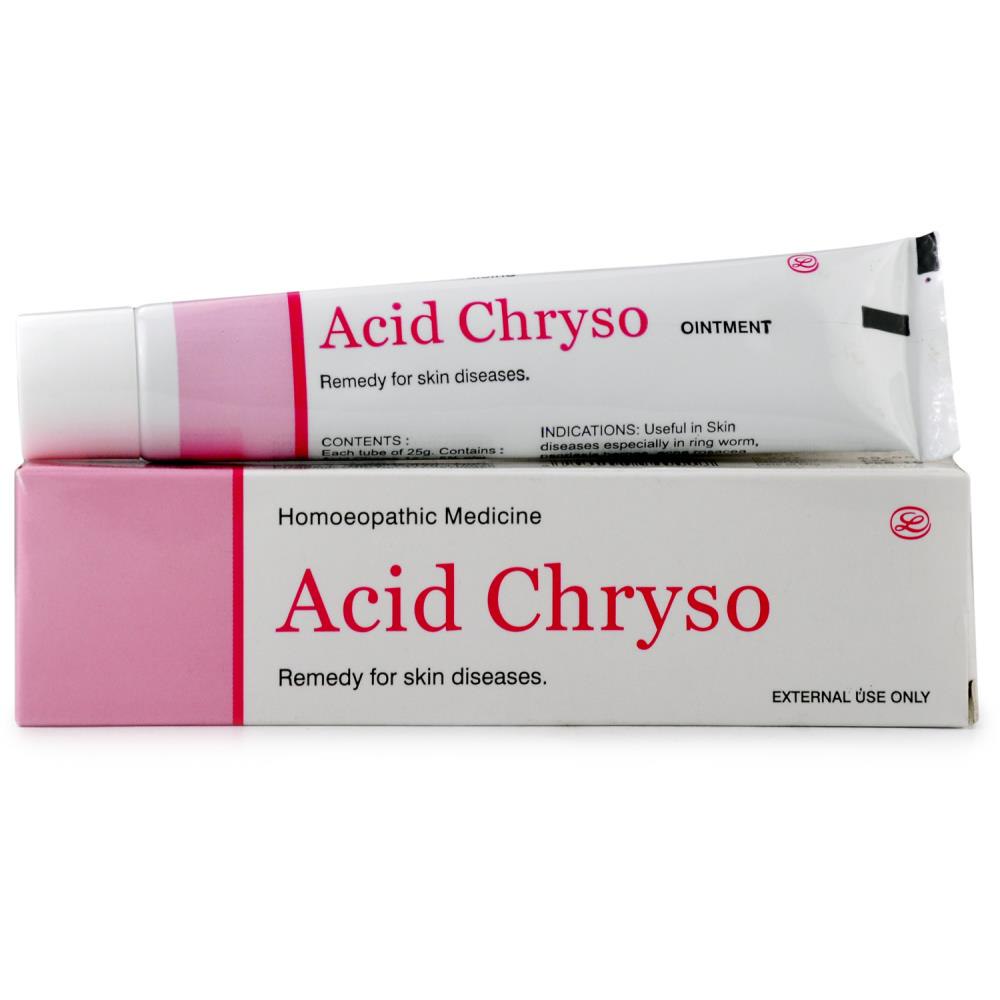 Lords Acid Chrysorbinum Ointment (25g) : Relieves itching in Psoriasis, Ringworm and Itching Eczema
Also known as
Crysobinum acid oint
Properties
Weight
37 (gms)
Dimensions
Dimensions: 13 x 3.5 x 2 centimeters
About Lords Acid Chryso Ointment
The following characteristics of Lords gel and ointments:
Rapid Assimilation.
profound penetration
Non-staining.
Simple to clean.
Indications of Lords Acid Chryso Ointment:
For itchy, thick-crusted eczema, ringworm, and psoriasis.
The extra skin cells in psoriasis cause scales and red patches that can be itchy and occasionally painful and can appear on your elbows, knees, scalp, back, face, palms, and feet, among other places on your body.
Other indication of Lords acid chryso ointment
Red skin that is itchy and painful, frequently covered in loose, silver-colored scales.
Scales or crust appear on the scalp; nails break off or crumble from the nail bed.
Useful in treating skin conditions, particularly psoriasis, due to its potent irritant action.
Itching that is intense, affecting the thighs, legs, and back of the ears.
Has a propensity to develop eczema on areas of skin that are not affected by it, as well as skin that is rough and persistently dry.
Skin problems include eruptions and skin exudations that are sticky.
Eczema that is dry and itchy, accompanied by skin irritation.
It increases the skin's reactivity.
Composition of Lords Acid Chryso Ointment:
1x 5% w/w Acid Chryso
Ointment base (white paraffin, lanolin, and paraffin)
Application of Lords Acid Chryso Ointment:
For best results, use the cream twice daily after cleaning the area that is affected.
Terms and Conditions
Before purchasing this medication, we have assumed that you sought medical advice and are not using it for self-medication.
Attributes
Brand
Lord's
Remedy Type
Homeopathic
Country of Origin
India
Form Factor
Ointment
Price
₹ 70