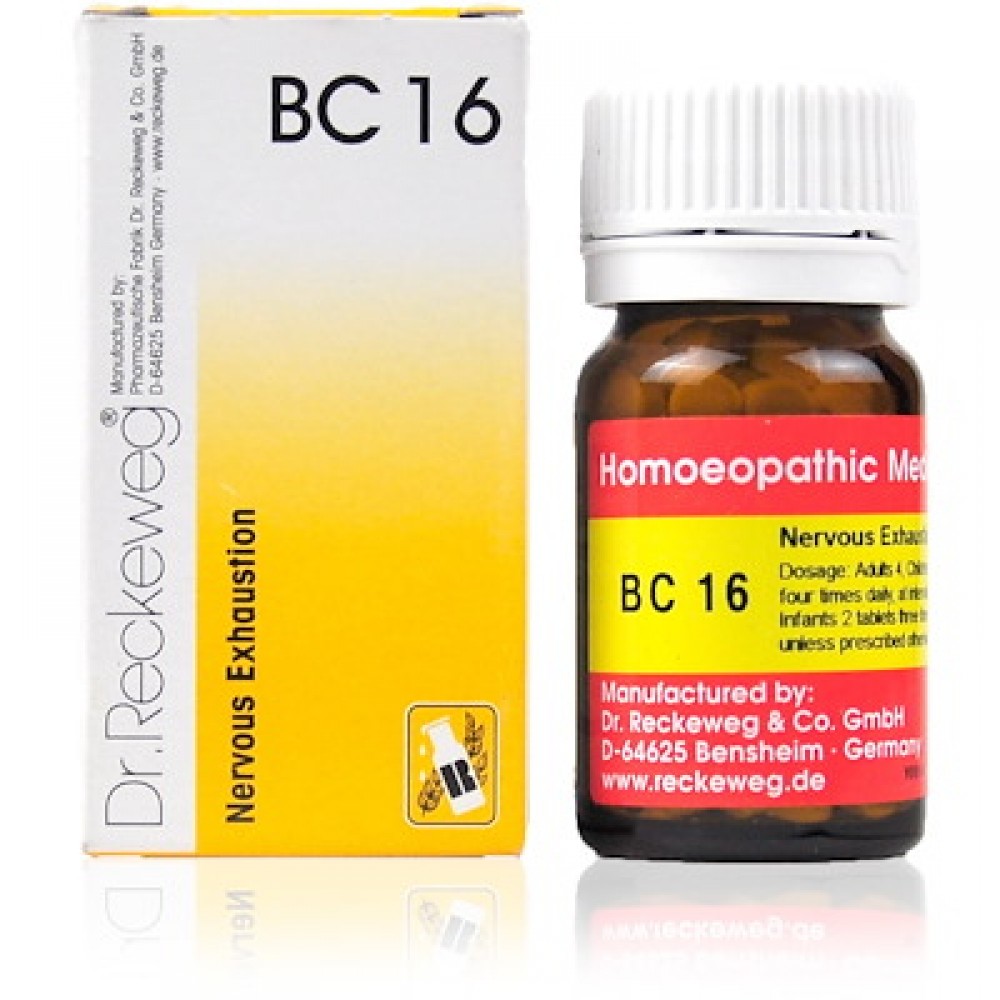 Dr. Reckeweg Bio Combination 16 (BC 16) Tablet 20gm
It has antispasmodic properties that help to relieve exhaustion and muscle weakness, and it is safe to use because it is based on a homoeopathic formulation. Dr. Reckeweg Bio-Combination 16 Tablet is a homoeopathic remedy used in the treatment of nervous exhaustion and depression. It can also be used to treat nervous debility, anxiety, and depression.
Important elements:
phosphoric acid cacarea
phosphoric acid ferrum
Kalium phosphate
phosphoric acid magnesium
Muriatic acid, natrum
Major advantages:
a beneficial treatment for depression and nervous exhaustion
reduces joint and bone pain
increases the artery and blood cell strength
lowers tension and stress
a good way to lessen muscle trembling and pain from cramps
Useful instructions
The recommended dosage should be determined by a doctor and should be 4 tablets for adults taken every three hours or 4 times per day, and 2 tablets for children taken 4 times per day.
Observations on safety
Before using, closely examine the label.
Keep children's reach away from this.
use as directed by a physician
Keep your items somewhere dry and cool.
Avoid exposure to the sun's rays.
Attributes
Brand
Dr. Reckeweg
Container Type
Bottle
Shelf Life
Long Life
Remedy Type
Homeopathic
Country of Origin
Germany
Form Factor
Tablet
Suitable For
Veg / Vegetarian
Price
₹ 170