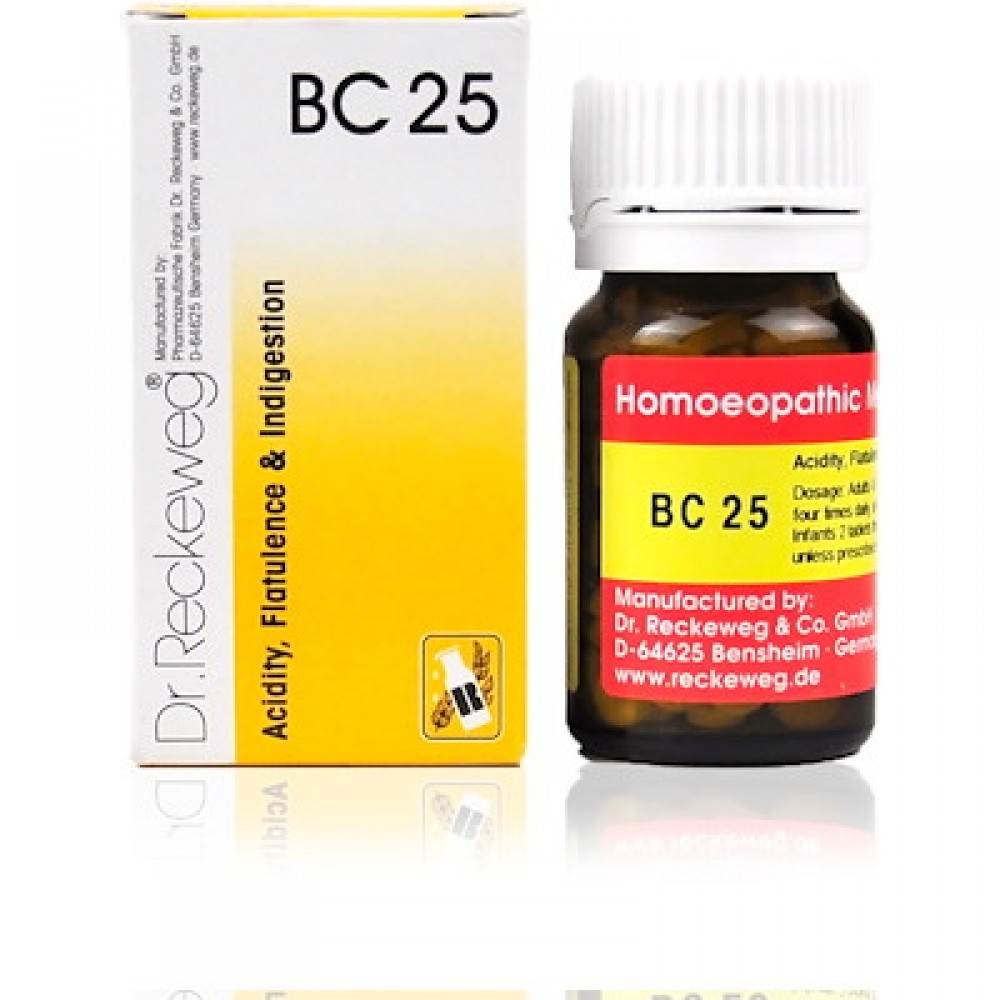 Dr. Reckeweg Bio Combination 25 (BC 25) Tablet 20gm
It helps with bilious vomiting, flatulent colic, headache, jaundice, and a feeling of heaviness in the abdomen. Dr. Reckeweg Bio-Combination 25 Tablet along with lifestyle modifications helps in effectively relieving the symptoms of hyperacidity, flatulence, and indigestion.
Important elements:
Nitrophosphorus, a.
Vitamin Sulfur
Silicea
Major advantages:
alleviate the sour eructation caused by children who have been fed too much milk and sugar
helps with acidity and pressure with flatulence, rumbling after eating, and colonic symptoms.
reduces the desire for something cold and the bloated appearance
Acid dyspepsia, bilious vomiting, heartburn, abdominal burning, and anorexia
the urge to urinate and the pain associated with bruises
relieves discomfort or a burning, icy sensation in the stomach and post-drinking vomiting
Useful instructions
dosage should be determined by the doctor and should range from 1 to 2 tablets 4 times per day for children to 4 tablets every three hours or four times per day for adults.
Observations on safety
Before using, closely examine the label.
Keep children's reach away from this.
use as directed by a physician
When taking the medication, keep strong mouth odors like those from coffee, onions, hing, mint, camphor, and garlic to a minimum.
Avoid taking any other medications within 30 minutes of eating or drinking.
Attributes
Brand
Dr. Reckeweg
Container Type
Bottle
Shelf Life
Long Life
Remedy Type
Homeopathic
Country of Origin
Germany
Form Factor
Tablet
Suitable For
Veg / Vegetarian
Price
₹ 170