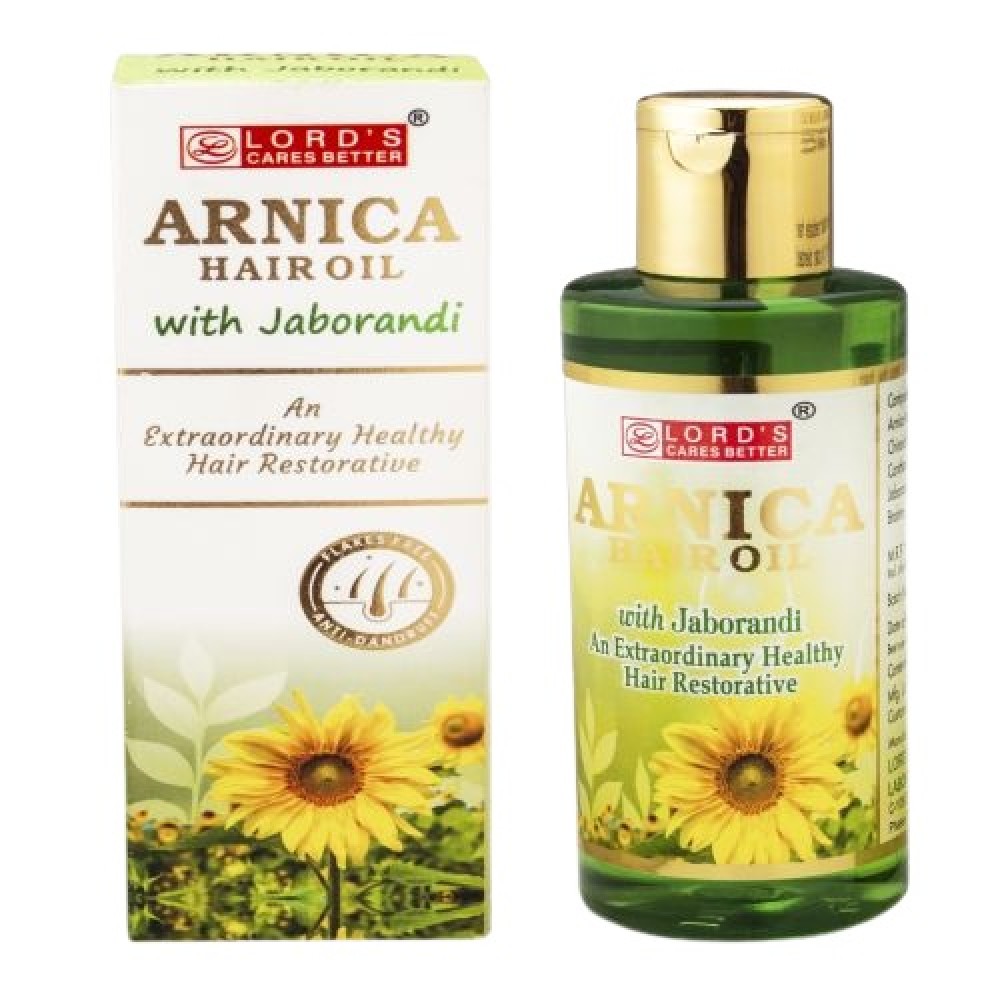 Lords Arnica Hair Oil (200ml) : Hair Miracle for Scalp with Jaborandi, Arnica, Cantharis, China, Amla, Sandalwood
Dimensions
Dimensions: 4 x 4 x 15 cm
About Lords Arnica Hair Oil (300ml)
With genuine extracts of jaborandi, arnica, cantharis, china, amla, sandalwood, and other well-known Indian herbs combined in a base of pure vegetable oil, Lords Arnica Hair Oil with Jaborandi is a fantastic medicated hair tonic for dry scalp that promotes smooth, glossy, and extraordinary soft hair.
Product Description
Arnica keeps the Hair clean, restores the Natural Growth of the Hair & maintains the Extra Softness, Gloss & Silky nature of your Hair in a Natural Way. Jaborandi benefits scalp nourishment, hair follicular stimulation, strengthening hair roots, and preventing premature graying and therefore finds popular place in hair treatment. Amla or gooseberries has been used for dry and itchy scalp, known for its goodness in terms of hair growth, improving hair luster, benefits dry;
Ingredients
In a base of pure vegetable oil, extracts of Jaborandi, Arnica, Cantharis, China, Amla, Sandalwood, and other well-known Indian herbs are combined.
How To Use
Apply the Lords Arnica Hair Oil in the evening before bed, taking 4-5 ml in the palm of your left hand and dipping the finger tips of your right hand into it. Raise both hands (to avoid dripping on the body or floor) towards the top center of the head. Now run your finger tips through the hair like a comb, making sure it touches the hair roots. Rub gently.
Attributes
Brand
Lords' Cosmetics
Remedy Type
Homeopathic
Country of Origin
India
Form Factor
Oil
Price
₹ 210