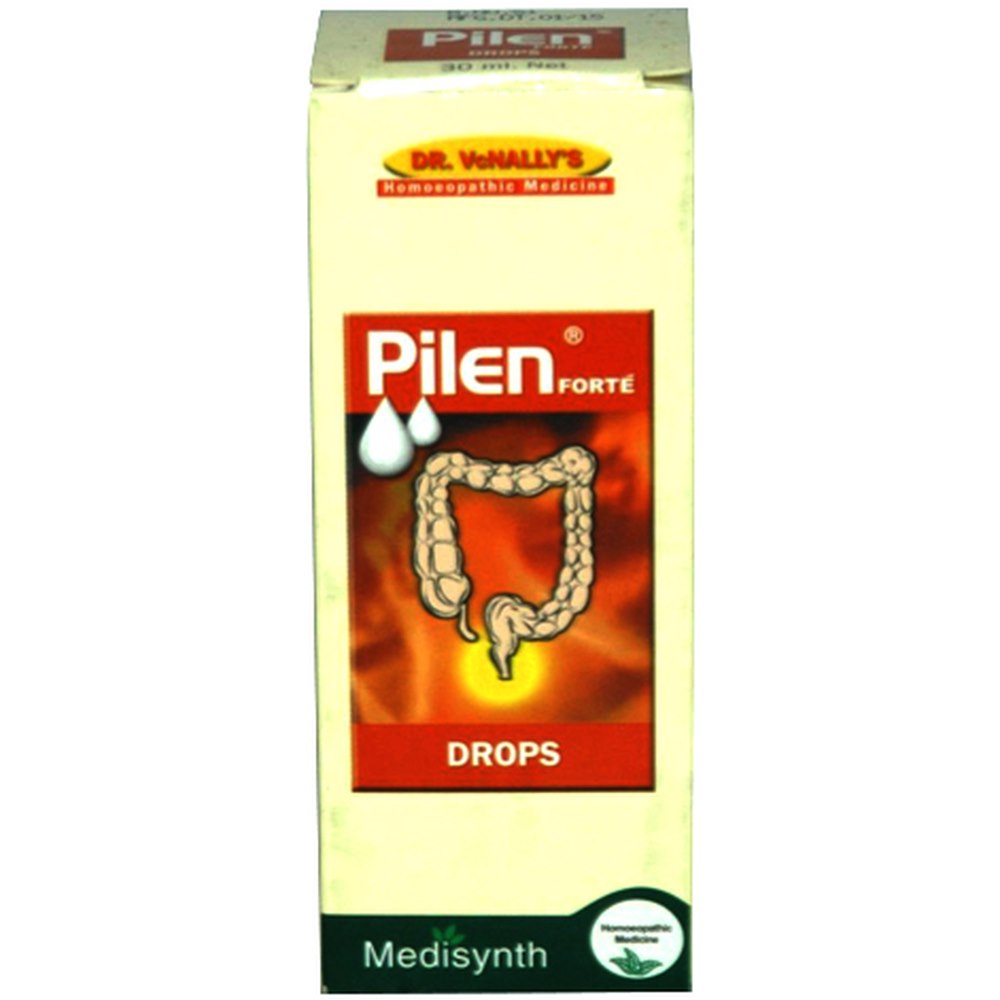 Medisynth Pilen Drops (30ml) : Relieves Painful, Bleeding, Burning Piles, Anal Fissure, Itching at anus
Also known as
Pile up and let it go
Properties
94 (gms)
Dimensions
The dimensions are 4.4 by 4.4 by 10.9 cm.
About Pilen Drops
This combination has been shown to be effective for treating hemorrhoids of any kind, whether internal or external, bleeding or not, in addition to providing relief from constipation and promoting regular bowel movements.
Composition of Pilen Drops
Acidum Nitricum 1M: Constriction during defecation with lingering pain following stool, splinter pain, and stabbing in the intestines.
Calcarea Fluorica 1M: Intensely itchy cracks near the lower end of the bowel and fissures in the anus, as well as bleeding hemorrhoids, are all symptoms of anus itching.
Hamamelis Virginica 1M: Hemorrhoids that bleed profusely and cause anus pain, as well as hemorrhoids with soreness in the affected areas, as well as rectal pulsation.
Dosage of Pilen Drops
8–10 drops, three–four times per day.
Contraindications of Pilen Drops
There are no known limitations.
Note: For better outcomes, use Pilen cream.
Precautions while using Pilen Drops
If you take medication, make sure to wait 15 minutes between eating and taking it.
Consult a homeopathic doctor prior to use if you are pregnant or nursing.
While taking medication, refrain from consuming alcohol or tobacco.
Terms and Conditions
Before purchasing this medication, we have assumed that you sought medical advice and are not using it for self-medication.
Attributes
Brand
Medisynth
Remedy Type
Homeopathic
Country of Origin
India
Form Factor
Drops
Price
₹ 150