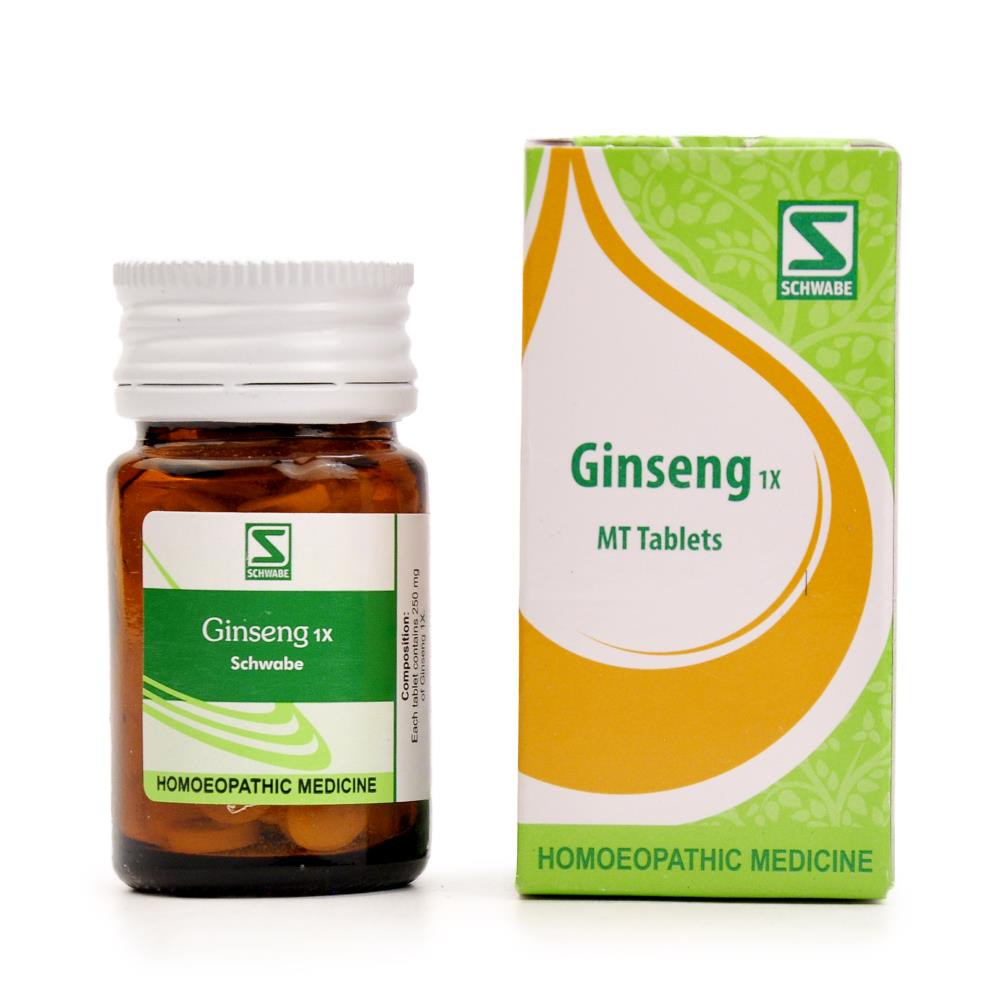 Willmar Schwabe India Ginseng 1X Tablets (20g) : Improves Immunity, Memory, Relieves Anxiety, Fatigue,Tension
Weight
83 (gms)
Dimensions
Dimensions: 3.9 x 3.9 x 7.7 cm
About Ginseng 1X Tablets
for problems related to stress as an adaptogenic
similar to the body's own stress hormones in its ingredients
aids in body's ability to adjust to stress, exhaustion, cold, hunger, etc.
Boosts vitality, the immune system, and liver health, and has restorative properties
Improves sperm count and is used to treat impotence and early ejaculation.
increases HDL and decreases cholesterol and triglycerides
helps regulate the body's sugar levels.
Direction of use of Ginseng
Dosage: Unless otherwise directed by a doctor, take 1-2 tablets three times per day, one tablet once symptoms have improved, and if necessary, seek medical attention.
Side effects: Ginseng 1X is not known to have any negative effects.
Caution: Prostate weight could increase with prolonged use. Headache.
Contra-indications: There are no known risks associated with taking Ginseng 1X.
Interactions: Ginseng 1X and other products do not appear to interact with one another.
Terms and Conditions
Before purchasing this medication, we have assumed that you sought medical advice and are not using it for self-medication.
Attributes
Brand
Dr. Willmar Schwabe India
Remedy Type
Homeopathic
Country of Origin
India
Form Factor
Tablet
Potency
1X
Price
₹ 305