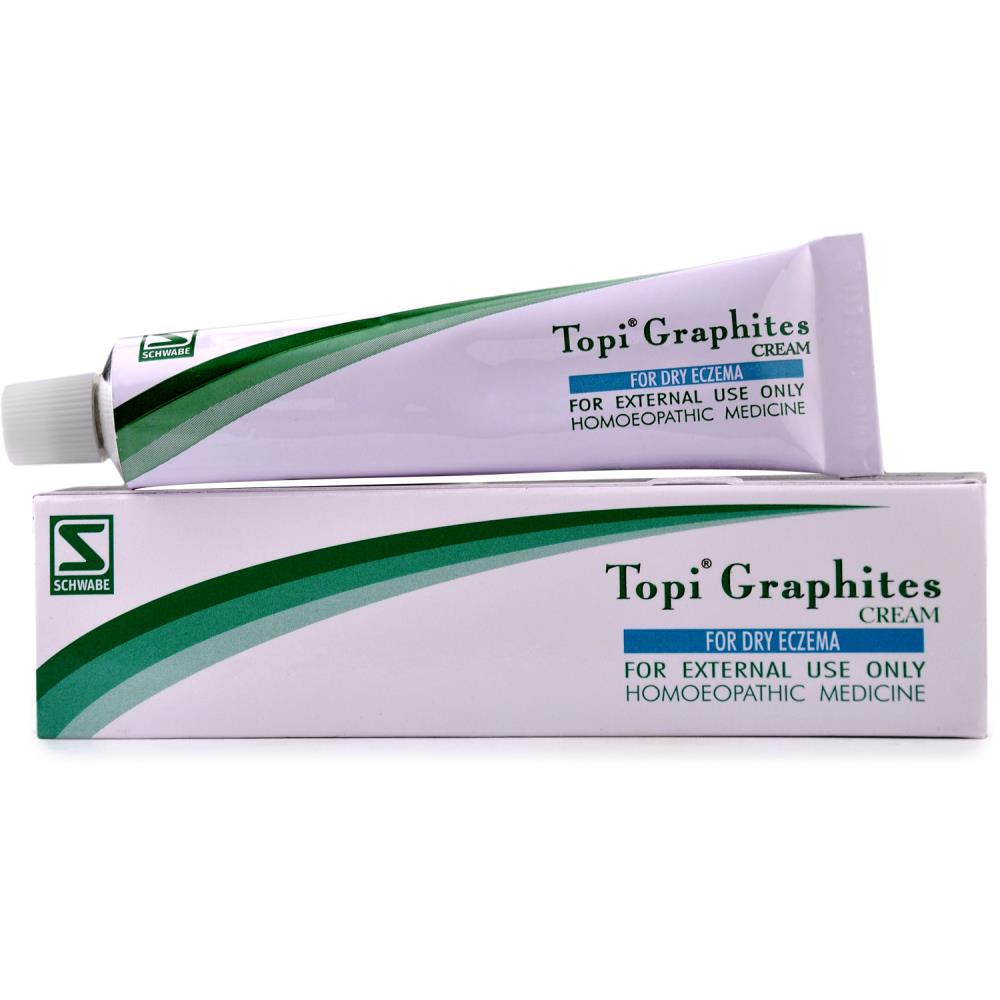 Willmar Schwabe India Topi Graphites Cream (25g) : Helps in Dry skin, Psoriasis, Behind Ear, Cracked, Painful Nipples
Also known as
Cream of graph
Properties
37 (gms)
Dimensions
13.5, 2.4, and 3.5 centimeters
About Topi Graphites Cream
effective for dry eczema
Roughness in the groins, neck, ears, and bends of the limbs
Nails that are painful, cracked, and bleeding
Keloid and fibroma keloid early stages
Nodules with gout.
tongue with sores
Content of Topi Graphites Cream
One percent of Graphites 1x can be found in Topi Graphites.
Graphites: It helps with persistent dryness in areas of skin that are not affected by eczema, early keloid and fibroma stages, pimples and acne, unhealthy skin in which every minor wound suppurates, ulcers that exude a thin, sticky glutinous fluid, cracks or fissures in the ends of fingers, and offensive foot sweat.
Direction of use of Topi Graphites Cream
Dosage: Applying Topi® Graphites should go like this unless otherwise directed:
A thin layer of the cream should be applied to the areas of the skin that are affected two to three times each day; it should not be used on eczema that is oozing.
Side effects: no adverse effects that are recognized.
Contra-indications: Patients who have a history of graphite hypersensitivity should not use the cream.
Interactions: Topi® Graphites and other products do not interact in any known ways.
Terms and Conditions
Before purchasing this medication, we have assumed that you sought medical advice and are not using it for self-medication.
Attributes
Brand
Dr. Willmar Schwabe India
Remedy Type
Homeopathic
Country of Origin
India
Form Factor
Cream
For Skin Type
Dry Skin
Price
₹ 70