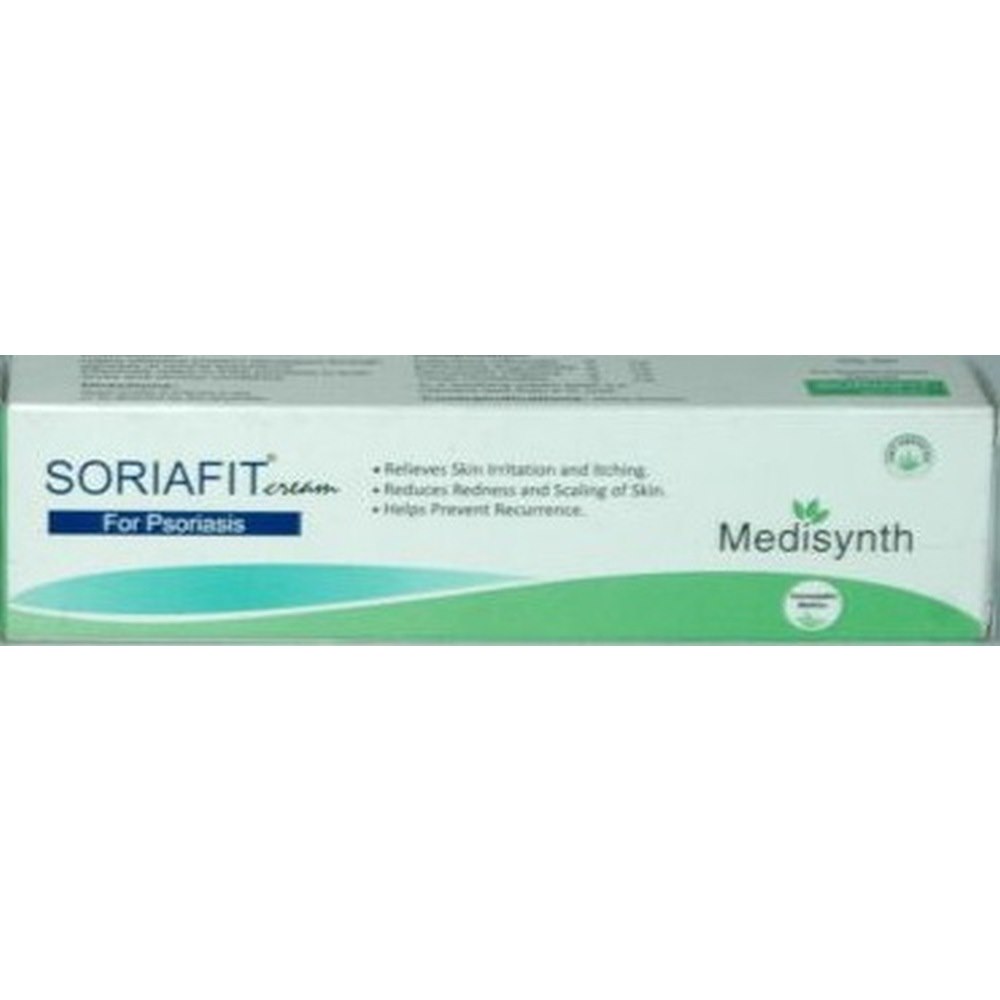 Medisynth Soriafit Cream (20g) : Relieves Itching, Redness, Dry Eczema, Psoriasis, Cracked and Flaky Skin
Also known as
Seriafit, Seria
Properties
Form
Ointment
component foundation
Homeopathic
Weight
32 (gms)
Dimensions
1.29 by 2.5 by 3.10 centimeters
About Soriafit Cream
In addition to reducing inflammation, Soriafit is effective for treating both acute and chronic cases of psoriasis. It also reduces skin redness, dryness, and scaling while preventing relapse and recurrence.
Composition of Soriafit Cream
medicinal plant calendula
Angustifolia Echinacea Q
the virginia hamamelis
Action of Composition used in Soriafit Cream
Calendula Officinalis Q: Useful for superficial burns and scalds, open wounds, ulcers, and parts that won't heal. Has a remarkable ability to produce local exudation and aids in the creation of healthy, free-flowing acrid discharge.
Echinacea Angustifolia Q: cold sore pain is lessened, yeast infection is treated, itching is reduced, and it works well on hives and insect bites.
Hamamelis Virginica Q: It is used to relieve minor pain, discomfort, itching, swelling, and bleeding.
Dosage of Soriafit Cream
Two times per day, apply locally.
Contraindications of Soriafit Cream
There are no known limitations.
Note: Cream and dropper application yield better results.
Terms and Conditions
Before purchasing this medication, we have assumed that you sought medical advice and are not using it for self-medication.
Attributes
Brand
Medisynth
Remedy Type
Homeopathic
Country of Origin
India
Form Factor
Cream
Price
₹ 95