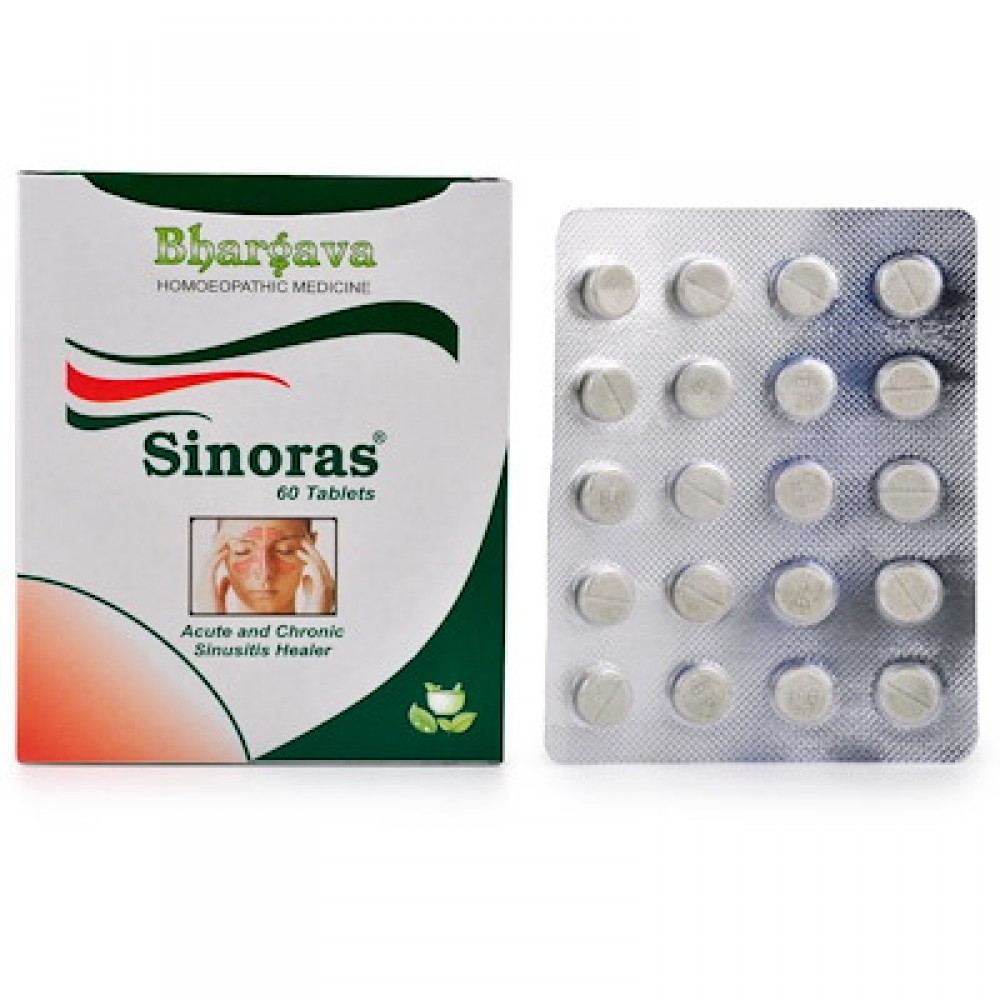 Dr. Bhargava Sinoras Tablets (60tab)-For sinusitis, congestion, headache, Sneezing, blocked nose, cheek pain
For both acute and chronic sinusitis, use Bhargava Sinoras Tablets.
Dr. Bhargava Sinoras Tablets' indications
nasal drooling
NOSE POPPIES
Chronic and acute nasal catarrh
scent loss
congested sinuses
The Dr. Bhargava Sinoras Tablets' additional indications
To treat sinus pain and diarrhea
Mild fever, headache, eye pain, and nasal discharge are all symptoms of weakness.
facial swelling brought on by an inflamed sinus.
The ingredients in Dr. Bhargava Sinoras tablets
Adenoid 12X
3-fold lycopodium clavatum
Carbonica 6X Calarea
P. nigricans 6X Pulsatilla
6x Kali Bichromicum
3X Sticata Pulmonaria
Minor Lemna 3X
How to Use: One tablet for kids
Adult: Twice daily, two tablets, or as directed by a doctor.
Important Information: use as directed by a physician
Attributes
Brand
Bhargava Phytolab
Container Type
Bottle
Shelf Life
Long Life
Remedy Type
Homeopathic
Country of Origin
India
Form Factor
Tablet
Suitable For
Veg / Vegetarian
Price
₹ 148