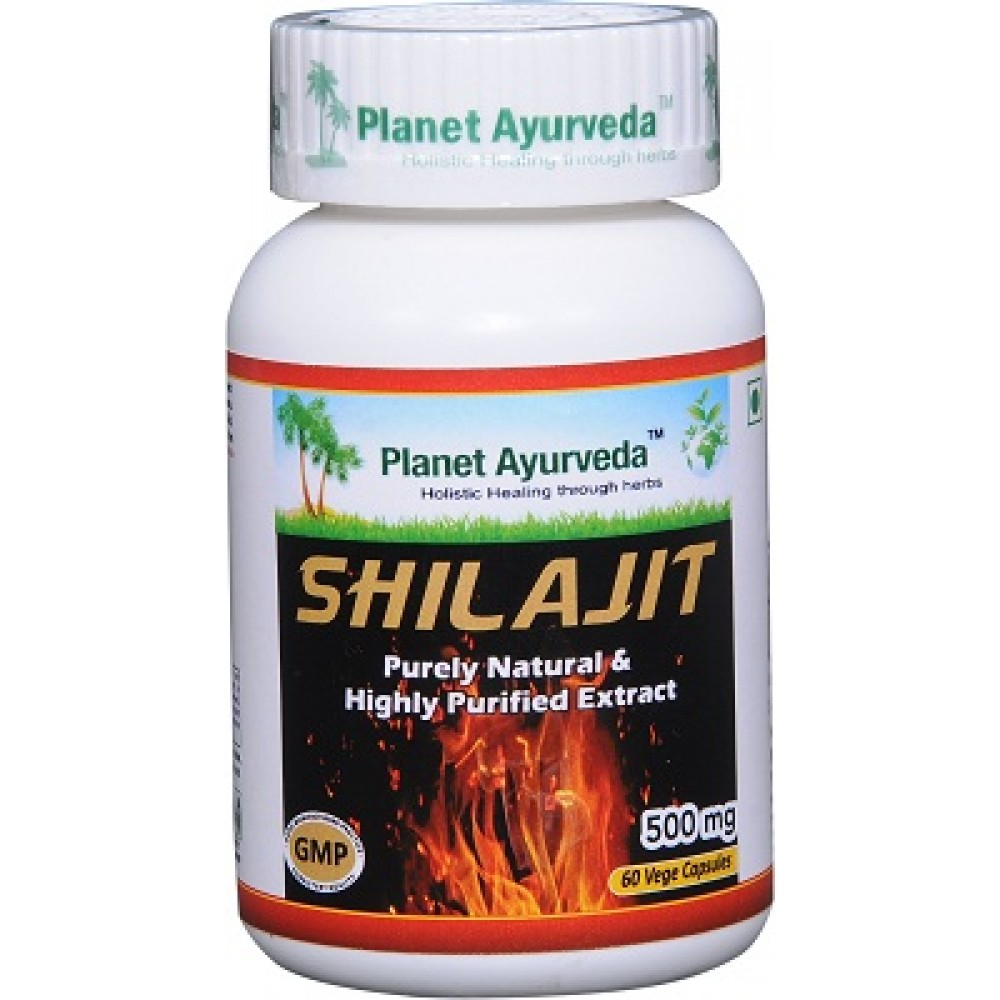 Planet Ayurveda's Shilajit Capsules (60)
Shilajit, which is useful in maintaining good overall health and is mentioned in Ayurveda, is one of the best dietary supplements.
maintains youthful vitality.
For both men and women, a great food supplement.
encourages the natural aging process.
The best quality ingredients are used in this product, which is entirely organic.
Before formulation, the ingredients are checked for quality, quantity, and potency.
No additional coloring, chemicals, or preservatives have been added to this product.
At a fair price, this is accessible.
Because it's all natural, there's no need to worry about side effects.
Suggested Dose: 1-2 Caps, depending on the condition, once or twice daily with plain water, fruit juice, milk, etc.
Attributes
Brand
Planet Ayurveda
Remedy Type
Ayurvedic
Country of Origin
India
Form Factor
Capsule
Price
₹ 1