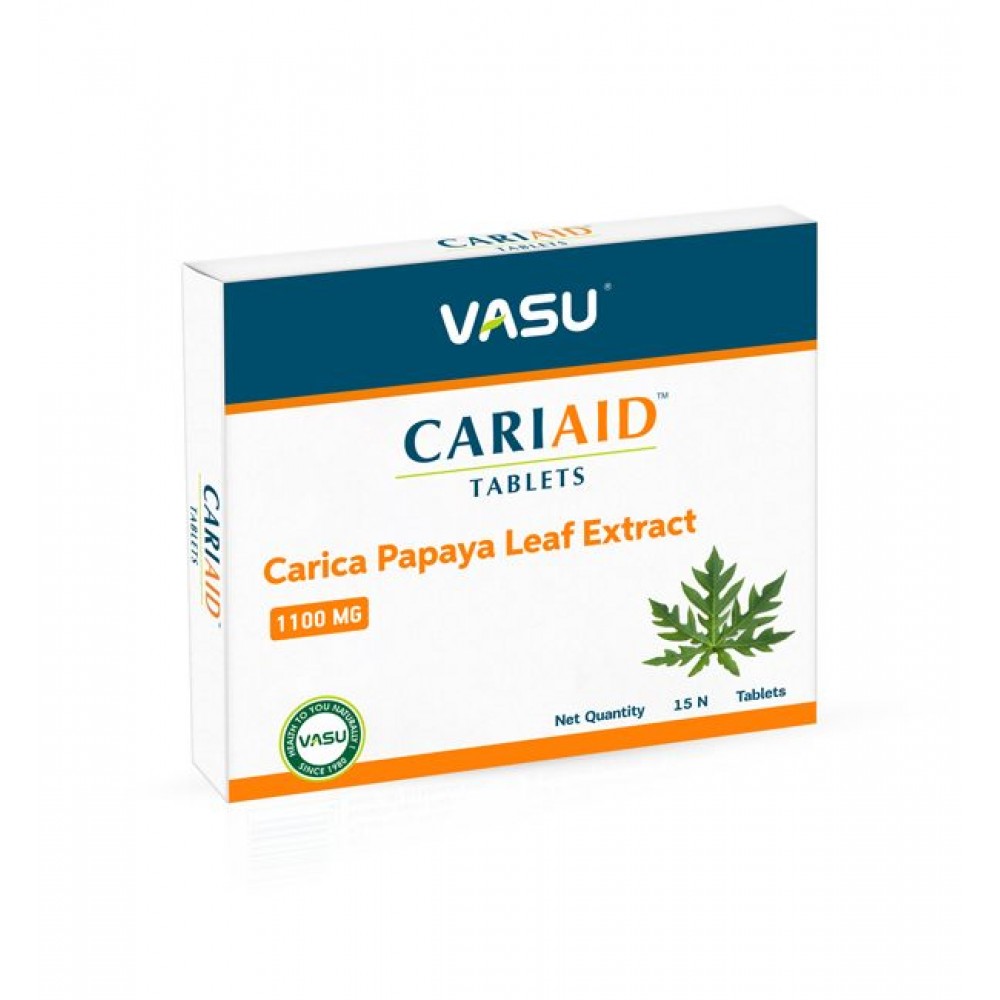 Vasu Cariaid Tablets (15 Tabs) : Papaya (Carica Papaya) Leaf Extract Platelet Booster
Papaya leaf extract (Carica papaya) is a component of the formulation known as CariAid.
It has been discovered that the CariAid extract helps to raise the platelet count.
Clinical studies on patients with low platelet count related to dengue in India and other countries have demonstrated the medicinal value of CariAid.
Attributes
Brand
Vasu
Remedy Type
Ayurvedic
Country of Origin
India
Form Factor
Tablet
Price
₹ 330