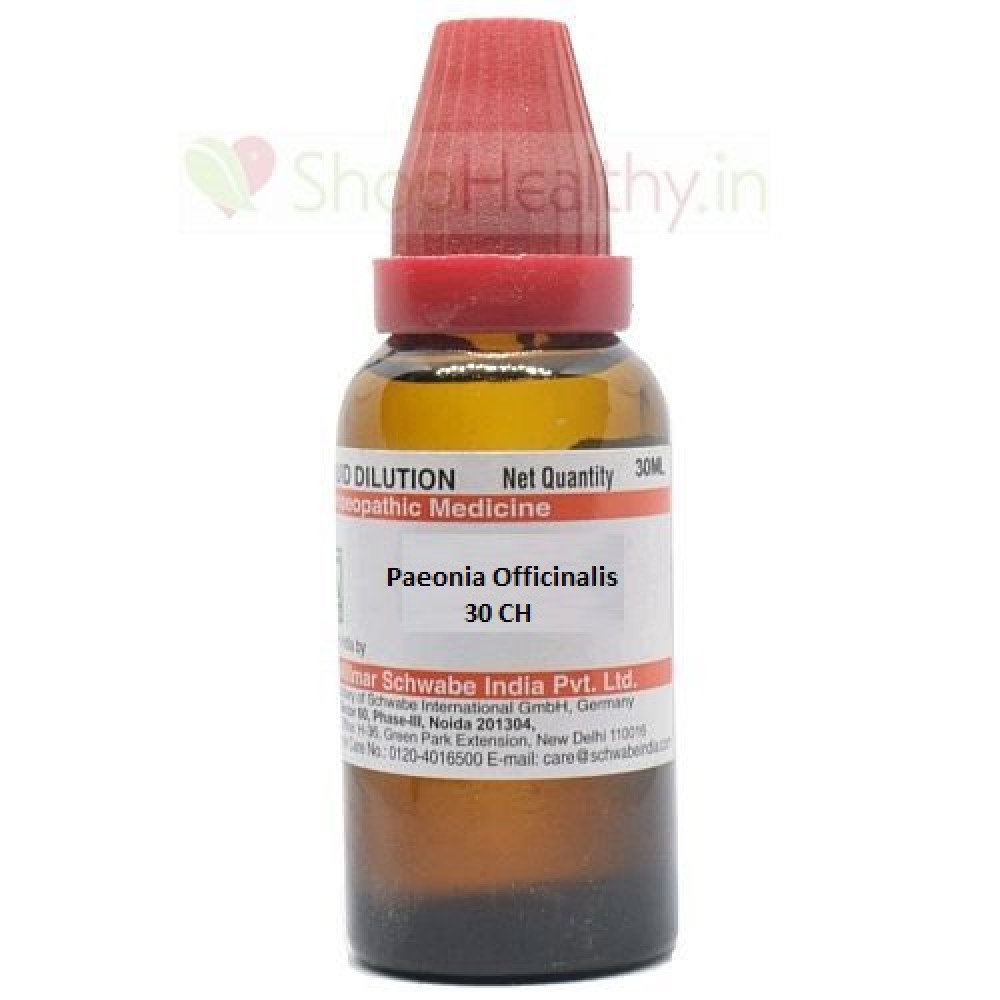 Willmar Schwabe India Paeonia Officinalis 30CH 10ml
Chronic ulcers on the lower parts of the body, such as the leg, foot, toe, and breast, are the next most significant symptoms after those relating to the rectal and anal areas.
Head: The medication works well for anxiety, a blood rush, motion sickness, burning in the eyes, and ringing in the ears.
Chest – A dull shooting sensation from the front to the back is used to treat pain and heat in the chest.
Extremities – The treatment addresses pain in the fingers, toes, knees, and wrists as well as walking-related leg weakness.
Nightmares and terrible dreams occur while you sleep.
Some additional signs include:
Produced in India by Dr. Willmar Schwabe India Pvt. Ltd., Sector-60, A-36, Noida, Uttar Pradesh, 201304.
India is the source nation.
Dr. Willmar Schwabe India Pvt. Ltd.'s registered office is located at H-36, Green Park Extension, New Delhi, India, 110016.
Important Information: Under the direction of a homeopathic physician.
Attributes
Brand
Dr. Willmar Schwabe India
Container Type
Glass Bottle
Shelf Life
5 Years From Date Of Manufacturing
Remedy Type
Homeopathic
Country of Origin
India
Homeo Forms
Dilution
Potency
30 CH / 30CH
Price
₹ 70